Hostelworld.com
Group Booking Terms and Conditions
Because you are making a Group Booking, there are additional Terms and Conditions that apply. Please read them and click 'I Accept' below to continue with your booking
General Group Booking Terms
By making a group reservation through Hostelworld.com you agree to the following terms and conditions as set by Hostelworld.com and as set by the hostel in question.
In order to make a group reservation on Hostelworld.com it is necessary to pay a deposit. The balance is due directly to the hostel according to their payment conditions.
The booking deposit is non-refundable.
Please note that any cancellations must be notified directly to the hostel at least 24 hours in advance of your scheduled arrival date, unless otherwise stated in the hostel's conditions.
Hostelworld.com are not responsible for changes or amendments to your reservation once it has been processed. All correspondence with regard to changes to your booking need to be dealt with directly with the hostel.
Cancellations for reservations must be made directly with the hostel and must conform with the individual hostels cancellation policy (see below)
It is your responsibility to pay the balance of your accommodation cost to the hostel in accordance with their payment conditions (see below). Failure to do so may result in your reservation being cancelled by the hostel.
Individual hostels may have special booking conditions relating to group stays, please read the hostel booking conditions carefully before making your reservation.
Hostel Specific Terms & Conditions
The remainder of the amount due will be charged to your credit card ???? Should numbers or room selection change, the per person deposit times the number of people who actually travelled will be deducted from the total accommodation charge levvied by the hostel.
The following group types are not accepted by this hostel: Holiday with Friends, Junior / Primary School, High / Secondary School, College / University, Business Trip, Stag/Hen/Bachelor Party, Sports Group, Cultural Group If you have misrepresented the type of group you are booking for, your booking may be cancelled by the hostel."
Any cancellations resulting from agreement to these terms and conditions under false pretences will result in loss of deposit.
Proszę zaznacz pole, aby zapoznać się z regulaminem rezerwacji.
Musisz zakceptować nasze warunki aby twoja rezerwacja została potwierdzona
Bezpłatne odwołanie rezerwacji
Like A Home Away from Home; Our Budget Blue Tongue Backpackers is Located Centrally here in Brisbane, Australia!
We are Located in Fortitude Valley, only a Short 5 Minutes to the City Central & Southbank Areas.
Best Budget Backpackers in Brisbane; With 4/6 Bed Dorm Rooms, Budget Double Rooms, Private Aircon Double Rooms, King Aircon, Double Ensuite Rooms; Whatever You Need, We have the Room to suit your Budget & Style!

Free WIFI Free parking Free Netfix Free Playstation , All Amenities Shared.

***To Avoid Bed Bugs & the Regular Travellers Pests, We Please ask that you Refrain from bringing your own Sleeping Bags/Bedding; We Provide you with Clean Sheets & Blankets on Arrival so no need to worry.

***Please Note late arrival**** IMPORTANT READ ME!
Please email us directly if you are arriving outside reception hours. (7pm Monday – Saturday and 1.30pm Sunday)

****If you are arriving late or after reception closes after 7pm Mon - Sat 1.30pm Sun. Then your booking will need to be charged in full and keys can be left for you.
Please contact us for instructions and procedures if you are arriving outside reception hours to avoid disappointment.

Best budget backpackers in Brisbane! We Guarantee Best Prices Around for our Room Styles!
Be Sure to Ask us About our Monthly Deals & Rates for Extending your Stay with Us.
Minimum Age 18 Reception Open for Check-In Between 3pm-7pm (Please contact reception to arrange check in outside of these hours) Check-Out by 10am

Dorm room bookings - bookings of 2 or more guests are NOT guaranteed to be in the same dorm room.We will do our best to accomodate BUT is dependant on availability.
We Look Forward to Welcoming you to our Blue Tongue Family!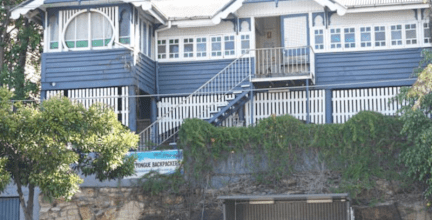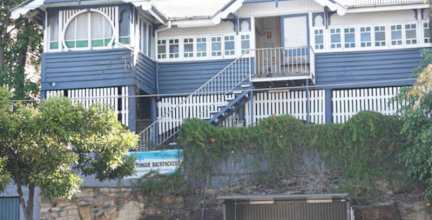 Bezpłatny parking
Darmowe mapy miasta
Darmowe WiFi
Pościel w cenie
BBQ
Gorący prysznic
Odkryty taras
Oferty pracy
Parking dla rowerów
Wspólny pokój dzienny
Pralnia
Przechowalnia bagażu
Ręczniki do wypożyczenia
Wycieczki/biuro podróży
---
Akceptujemy karty kredytowe
Żadnej godziny policyjnej
---
We will no longer be leaving keys in the night security box for guests that have not made full payment as we have had some issues over the past couple of weeks.

Please email us directly if you are arriving outside reception hours.
If you are arriving late or after reception closes ( 7pm (Monday – Saturday) and 1.30pm Sunday) all bookings will need to be charged in full and keys and out of hour instructions will be emailed to you.

**Dorm room bookings - bookings of 2 or more guests are NOT guaranteed to be in the same dorm room. We will do our best to accommodate BUT is dependent on availability.
---
---
Sesja wygasła
Sesja wygasła
Wpisz hasło do konta <% email %>
×